Approach
Complex problems stretch us to transform.
Transformation's blueprint? Understanding.
Understanding arises from collaboration.
Collaboration unites disciplines.
Transparency yields relationship.
People are the heart of systems.
We craft solutions based on comprehensive insight into your context, your people, your data. And we stay to see them through.
Collaborate. Adapt. Improve. Solve.

About Laura Vredeveld, MA-LLP
Laura brings a broad range of experiences as an effective administrator, quality improvement coordinator and counseling psychologist to TBD Solutions LLC. As the Director of The Standards Group, Laura is instrumental in creating statewide consensus standards for the public behavioral health system. She has built upon countless successes through her expert use of project management and formal process development methodology, facilitating teams, bringing out people's best ideas, and honing a razor sharp focus on macro- and microsystems.

About Josh Hagedorn, MA
Josh led the development of informatics and analytics services for over 20,000 individuals with behavioral disorders, developmental disabilities, traumatic brain injury, and other chronic conditions. He has led teams to develop data collection design, enterprise-wide business intelligence dashboards, focused analyses of clinical and operational data, public data analysis, quality measures, and other activities to support decision making. Beyond collaborating with clinicians and quality leaders, Josh has engaged in statewide and national efforts to address physical and mental health needs in their social and economic context.

About Joanne Sheldon, MHSA
With thirty years of healthcare leadership/policy experience in the public mental health, criminal justice and primary care sectors, Joanne is a bold leader who has a unique ability to see how systems can come together to produce amazing results. She has the demonstrated ability to provide energetic and effective executive leadership to health care systems, including restoring fiscal stability to struggling organizations. She has proven talent in analyzing complex federal and state policy, producing succinct recommendations for administration. As Health Services Administrator at MDOC, she blazed the trail for bringing integrated care into the correctional healthcare landscape. While at MDOC, she developed a personal commitment to improving the lives of incarcerated individuals, and is currently focusing some of her energies on bringing more of a public health focus to the criminal justice system and ensuring strong linkages are in place once inmates are transitioned to the community. Having recently overcome personal adversity, she is excited to be back at work bringing her passion for integrated care and for criminal justice reform to TBD Solutions.

About Jenna Dietsch, MS
Jenna has a passion for data and its ability to inform organizational decision making. Since receiving her Master of Science in Biostatistics from Grand Valley State University, she has spent the past 5 years helping businesses integrate data into their overall strategy with actionable insights. Jenna's expertise spans a variety of industries, from retail pharmacy to behavioral health. Proficient in statistical computing, Jenna writes programs to apply sophisticated techniques to analyze outcomes, assure compliance, improve processes and mitigate risk. Jenna has a keen ability to break down complex problems in order to understand details, all without losing sight of the big picture.

About Sarah Bowman, LMSW
Sarah Bowman has infused the private and public behavioral health system with positive energy and a commitment to excellence for over 16 years. Her strong leadership, utilization of data-driven decision making, and focus on outcomes measurement has helped her to build or transform numerous behavioral health programs and services. She has a passion for serving others and has done so in a variety of roles such as case manager, therapist, and administrator. Sarah's areas of expertise include evidence-based family therapy, integrated behavioral healthcare, and organizational communication. She is a dynamic presenter and trainer. Sarah has an excellent track record for building high performing, strengths-based teams.

About Travis Atkinson, MA-LPC
For the past 10 years, Travis has worked in both clinical and managerial roles in behavioral health. Through these experiences, he espouses the value of a healthy and functioning behavioral health care system, the power of data to drive decision‐making, and the importance of asking the right questions. While maintaining a broad vision for excellence and leadership, Travis has sought out best practices for behavioral health care services through research and connecting with fellow providers at a local and national level. He is an excellent training instructor, coach, meeting facilitator, and conference presenter.

About Claudia Vredeveld, BS
Claudia holds a Bachelor's degree in Movement Science from the University of Michigan School of Kinesiology. In her role as project specialist, Claudia is responsible for providing frameworks for project engagement including workflow, project facilitation, administrative support and communication. Claudia performs professional-level research and analysis of policy, programs, and processes to support customer projects. Claudia has a keen eye for detail, demonstrates intuitive project engagement, and offers insights that lead to project success.

About Remington Romanowski, MSW Intern
At TBD Solutions Remi is able to balance her love for research and her knack for communication. In her role as project specialist, Remi uses her passion for people, attention to detail, and inquisitive personality to help further understand a problem and potential solutions. Her research has helped uncover valuable information on crisis services and how they enhance the lives of those in our communities. Remi hopes to continue to learn and understand more about the dynamic systems impacting service delivery and utilization.

About Jason Radmacher, MBA
Blending compassion with executive leadership, Jason's career is hallmarked by relationships with people and technology. As the Chief Information Officer of a $120-million behavioral health organization, Jason led the formation of the CIO Forum for Michigan's Community Mental Health system to improve information quality, data exchange, and performance measurement systems. He has provided collaborative solutions in integrated care settings in Michigan and New York by assisting state government, regional health plans, and both public and private behavioral healthcare organizations. His leadership was honed in the crucible of military command though his 27 years of proud service in the United States Air Force and Air National Guard. Jason's experiences in solution-provision span healthcare, insurance, manufacturing, and scientific/environmental management firms.

About Dr. Ken Stewart, DO
Dr. Stewart brings a passion for systems change to improve patient lives as the Chief Medical Officer for TBD Solutions. During his 20+ years in medical practice, most of which as an emergency medicine physician, Ken has had a front-row seat to the fragmentation caused by siloed payment & treatment systems that force the indigent to the only place they are assured of care: The emergency department. As an innovator, he lead efforts to improve integration of medical documentation and practice using a nationally known EMR. His experiences in medical leadership include: Assistant Medical Director/Medical Director of a level-II trauma hospital, Joplin Missouri. Emergency Medical Services director, Barry County EMS, Michigan. Flight Physician for AeroMed helicopter critical care transport service. Ken did his residency training, at Metropolitan Hospital in Grand Rapids Michigan, and was a Flight Surgeon in the United States Air Force.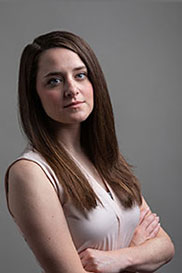 About Lainah
Lainah is currently interning at TBD Solutions through her Master of Social Work program. Prior to pursuing her master's degree, Lainah obtained a dual major degree in Biology and Psychology. She prizes exploring the interconnectivity between fields, as well as learning how systems function at and between all levels of practice. During her internship, Lainah will strive to understand how research-based evidence is applied to practice, learn how to formulate strategic plans, and grow by observing successful management techniques. She looks forward to contributing to the improvement of the mental health service delivery system through her work at TBD Solutions!